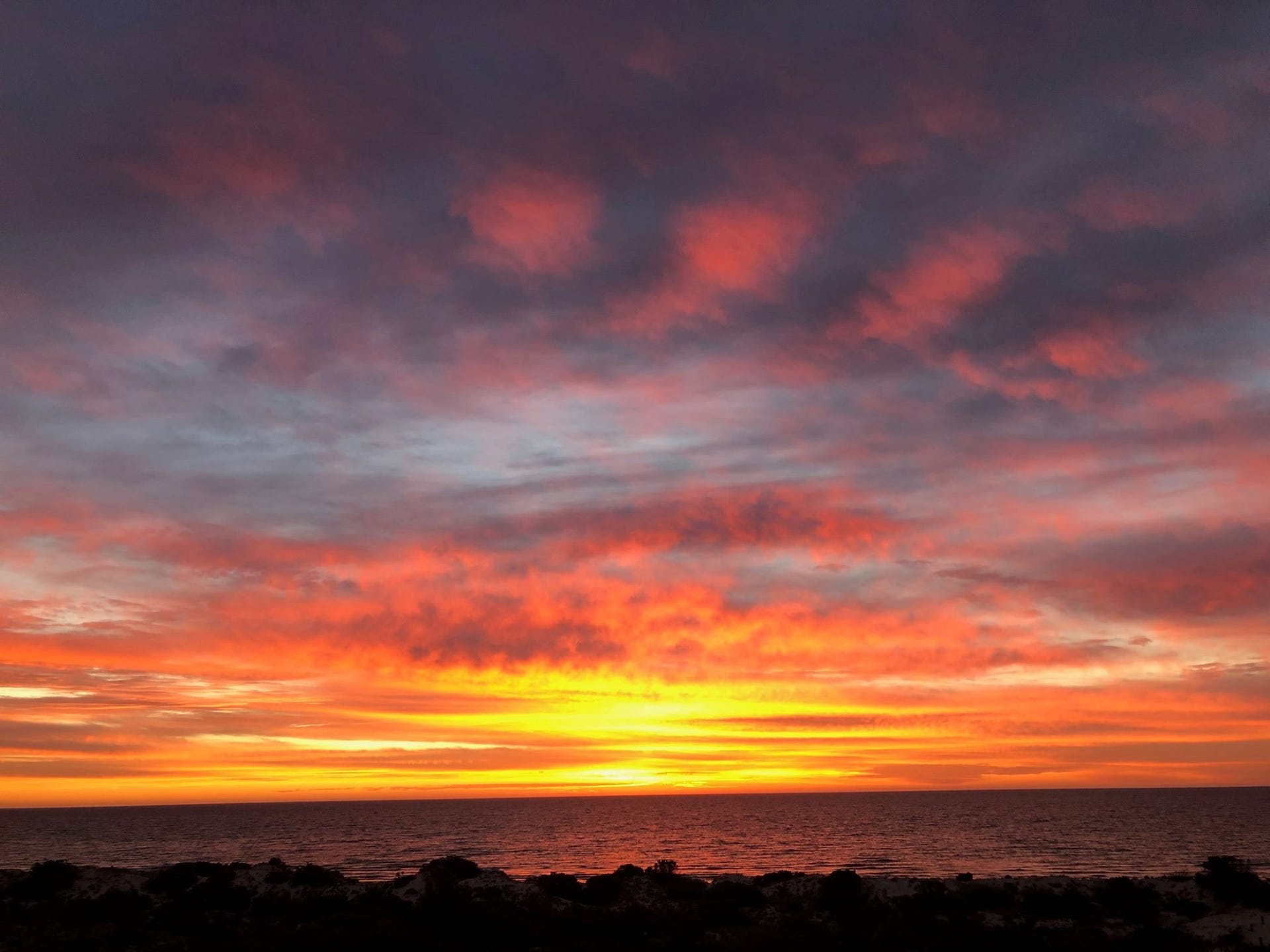 If you wish to contact me personally use the
contact me button at the bottom of the page.
please do not contact my agent regarding coaching or lessons
C.V.
Credits include
Theatre
Jerusalem Professor
Adelaide Uni Theatre Guild
Caligula Mereia
Red Phoenix 2018
The School For Scandal Sir Oliver Surface
Blue Sky Theatre 2018
The Conspirators Major Ofir
Red Phoenix 2017
Don Parties On Mal
Red Phoenix, Adelaide 2016
Roberto Zucco Husband/Man in the park/Blind man,
Old Fitz 2013
Friday Mr Edgerton
SITCO 2013 Old Fitz
The Mousetrap 60th Anniversary Tour
u/s Major Metcalf
Associate director; LWAA 2012
Elegies for Angels, Punks & Raging Queens Nat Reginald Theatre, Seymour Centre, Mardi Gras Production 2012
The Day the Sky Turned Black Newsreader
Perth Fringe 2012
The Day the Sky Turned Black Newsreader
New York/Sydney 2011 Fringe
The Day the Sky Turned Black Newsreader Sydney/Adelaide/Edinburgh Fringe 2010
As You Like It Adam/Corin Shakespeare Centre 2010
Rove Live – Stand-up Tour Guest Performer
Enmore Theatre, 2008 Sydney
Caucasian Chalk Circle Azdak
New Theatre 2006
Gypsy Uncle Jocko/ Mr Goldstone/Henry
Production Company 2000
Life in a Quiet House
Detective/Fire Damage Estimator
Lookout Theater Sydney , 1998
Pirates of Penzance Tour Ensemble
Essgee Entertainment 1995
Futurist Cabaret/The Man With the Flower in His Mouth Various roles (Pirandello)
Italian Institute of Culture, Sydney 1994
East Dad
Tryst Theatre Prod'ns, 1994 Bondi Pavilion
The Threepenny Opera Peachum
Centre for the Performing Arts 1992
Seven Little Australians The Musical
Ensemnle/us Capt. Woolcott
Melbourne, Adelaide,Tasmania
Run For Your Wife Bobby
Harvest Theatre Co.,SA & Vic. Tour
Pirates of Penzance, The Broadway Version
Ensemble, u/s Sergeant
VSO National tours
Elvis: The Musical
Jordanaire, Bing Crosby, Country DJ.
UK original tour cast
Hello, Dolly! Swing Boy
Theatre Royal, Drury Lane,London
Irene Ensemble, u/s Ossie
Adelphi Theatre, London
West Side Story Jet Boy, u/s Tony, u/s Riff
UK National Tour & London seasons
English National Opera Chorus & minor roles
7-year continuous contract
Repertory seasons (UK)
Churchill Theatre, Bromley
Crucible Theatre, Sheffield
Derby Playhouse
Birmingham Repertory Theatre
Bristol Old Vic
Television
Wolf Creek
(Ep. 6 – Priest) Stan 2016
Watch With Mother
(internet horror sketch series) The Glue Society 2012
My Place, Series 2
(innkeeper) Rusty Fig Pictures 2010
Where You Find the Ladybird
(character voices) Ladybird Productions 1995
Denton
Television Skits 1994 Series
Flair
(fashion designer) Mini-series, 7 Network 1990
The Power & the Passion
(support) 9 Network
Australia's Most Wanted
(support) Grundy Television
Henderson's Kids Two
(support) Crawford Productions
Sons and Daughters
(support) Grundy Television
The Young Doctors
(support) Grundy Television
Country Ho-Down
(Dougie Squires Dancers) Anglia TV, UK
Wodehouse Playhouse
(golfer) BBC TV
Direction
The Piano Women
For Emma Knights
Edinburgh Fringe Festival 2019
The Piano Men
for Emma Knights
Adelaide Fringe and Edinburgh Fringe 2019
And Then There Were None,
Adelaide Rep 2018
Hamlet At The Bottle-O
Adelaide Fringe 2018
Chicago
Emma Knights Productions 2017
The Mata Hari Project
Nexus Cabaret, Adelaide Fringe 2015
The Mousetrap, 60th Anniversary Australian Tour
Associate Producer/Resident Director LWAA 2012
And Then There Were None
Bump In Productions, Zenith Theatre 2011
Elegies for Angels, Punks& Raging Queens
Seymour Centre 2011
The Day the Sky Turned Black
Sydney Fringe Festival, Newtown Theatre 2011
The Day the Sky Turned Black
New York Fringe Festival 2010
The Mousetrap
Bump In Productions, Zenith Theatre 2011
Coffee
Newtown Theatre 2010
Rope
Bump In Productions , Zenith Theatre 2010
Time
New Theatre, Newtown, Sydney 2010
The Day the Sky Turned Black
Springboards Performing Arts/Adelaide 2010 Fringe Festival/ Old Fitz, Sydney/Edinburgh Fringe Festival
Coffee / Time:
Two New Plays, Springboards Performing Arts 2010
The Inexorable Tendency
'Scivetti' Salon, Kings Cross, Sydney 2008
I Don't Usually Do This
The Lockup, Darlinghurst 2006
The Crucible
ACTT 2nd year actors (Oc.-Nov.) 2005
Toi Cabaret
Toi Whakaari: New Zealand Drama School, 2005/2006
2nd year actors, commercial cabaret, Wellington (Sept.-Oct.)
American Scenework,
ACTT 2nd year actors 2005
Beyond Therapy
Cat & Fiddle Hotel, Balmain 2004
Only Heaven Knows
Chapel Off Chapel, Midsumma Festival 2001
The Mikado
Ballarat Begonia Festival Production, 2000 Theatre Royal, Ballarat
Ballarat Millennium Celebrations - Co-ordinator
(Arts Victoria Representative); 2000
Celebrations Outdoor entertainment
The Pirates of Penzance
Ballarat Begonia Festival Production, 1999 Theatre, Royal, Ballarat
Festival of the Moon
Co-ordinator/Director; Open-air Festival, 1999, Griffith, NSW
Measure for Measure
ACTT Graduating students Bondi Pavilion
Chicago
Guest director Centre for the Performing Arts 1993
Hansel & Grethel
Writer/Director Therry Dramatic Society , Commissioned new musical
Late Arrivals
Centre for the Performing Arts 1992
Twelfth Night
The Amphitheatre, Mildura Arts 1990
Songs from Sideshow Alley
Associate Director/Choreographer,
HarvestTheatre Company, SA & Vic. Regional tour
Macbeth
The Old Jail, Wentworth, NSW
The Mikado
Guest Director, Ayr Choral Society, Ayr, Q'l'd
Kiss Me, Kate
Guest Director/Choreographer;
Darling Downs Institute of Advanced Education
Broken Hill One-Act Play Festival
Director in residence.


Adjudicator
Balaklava Eisteddfod
Speech and Drama Section 2015
Music Theatre Section 2017
Training and further education
2000 B.A. degree, Theatre technology - University of Ballarat
1991 Associate Diploma, Performing Arts (Drama) – Centre for the Performing
Arts, Adelaide. (Laban acting techniques, Linklater Voice Method)
1991 Postgraduate singing studies – Flinders Street School of Music
1968-69 Dance: Post-graduate – Bristol School of Dance
(Classical, Modern & Jazz Dance)
1966-68 Drama: Bristol Old Vic Theatre School
(2-year acting course, Stanislavsky methodology)
Board member: The Shakespeare Centre, 2012


Agent: PURE ACTORS MANAGEMENT
PO BOX 57
GLENSIDE SA 5065
Ph: 08 73241044
Mobile: 0417246150
Email: info@pureactors.com.au

Teaching/Lecturing
Actors' Centre Australia- Adelaide (2016 - current)
Course Co-ordinator/Acting Lecturer/ Liaison
The Film and Television Studio International, Adelaide Branch (2014 - 2015)
Stanislavsky techniques, Improvisation
AC Arts , Adelaide(2014)
Supervisor, Academic Writing Programme
Guest Lecturer Acting and voice
Springboards Performing Arts, Annandale (2009-2013)
Co-founder / Head of programming
Head of Acting, Springboards 1 & 2
(Two-term introduction to the craft of theatre practice, 18+)
Individual Coaching / Script and Audition Preparation
Professional Actors' Skills Maintenance (weekly, ongoing)
Laban for Actors (Short Course)
Acting for beginners (Short Course)
How to Make a Short Film (Short Course)
Actors' Centre Australia (1991 to 2010)
Acting Lecturer – The Journey (full-time performing arts course);
The Power of Performance (part-time course)
Winners Series (Introduction to Laban)
Other courses taught: Acting Drop-in (2008)
IntroACTive (2008)
An Actor Prepares 1. An Actor Prepares 2
Fundamentals. Build an Acting Technique
Camera Drop-in, Impulse Drop-in, Acting Drop-in
Toi Whakaari: New Zealand Drama School, Wellington
2006 – Laban Intensive, 1st year actors
2005 and 2006 – Guest Director, Toi Cabaret
2005 – Laban Intensive, 1st year actors
(all classes filmed for professional documentary on the first year of drama training at Toi Whakaari; screened on New Zealand T.V, 2006)
Ballarat Academy of Performing Arts, University of Ballarat(1998-2000)
Lecturer in Acting / Voice (Acting Head of School)
Classes in: Acting, Voice, Performance Awareness, Theatre studies
Direction of student productions in both Theatre and Music Theatre courses
Direction of student showcases, 1999 & 2000.
Actors' College of Theatre and Television (1996 - 2008)
Acting lecturer – full-time Theatre Course
Specialist courses:
Music Theatre course (acting teacher);
Laban for actors;
Accents and Dialects.
2005 – Director, American Scenework, 2nd year actors
2005 – Director, The Crucible, 2nd year actors
Directors, Measure for Measure (Bondi Pavilion)
Sydney Conservatorium (1996)
Acting lecturer
Acting classes for Opera Course students, all years, including post-graduate
Centre for the Performing Arts, Adelaide
1989 – Guest lecturer, Movement for actors (Acting course)
1992 – Guest lecturer / Director, Chicago (Acting course)
1990-1992 – Acting for dancers (Dance course)
Darling Downs Institute of Advanced Education, Toowoomba
Guest lecturer / Choreographer
South-West Sydney Secondary Schools Drama Camp(1996 / 1997)
Team leader / teacher; Casula Powerhouse
Private Studio (current)
Private acting students, ranging from beginner actors to professional actors maintaining
professional skills; coaching for film, TV and stage work
Corporate clients
Public speaking; voice coaching
The Shakespeare Centre (2010)
Adjudicator, regional and state championships, Shakespeare Festival
Riverina HSC Drama Camp, Wagga Wagga (1997)
Grafton Arts Fest (1997)
Guest Acting teacher
Workshops – Summary
Laban Workshops, Sydney (2008 – 2014) – Various venues
2007
Weston College, Weston Super Mare, UK– Drama School staff development workshops.
2006
Toi Whakaari: New Zealand Drama School Laban Intensive; Cabaret
Queen Street Studios, Sydney 6-week Laban Intensive
2005
Toi Whakaari: New Zealand Drama School Laban Intensive; Cabaret
NEWZATS(NZ Association of Teachers Postgraduate Workshops for singers
Of Singing) Wellington
2004
NEWZATS Postgraduate singing teachers' acting workshop – Palmerston North
(in association with NEWZATS conference)
NEWZATSWellington Conference presenter; The Acting Singer.
ANATS (Australian National Association Joint conference presenter with Pat
of Teachers of Singing) Wilson; Singing and Acting for Music
Theatre – a 2-day workshop 1996
The Actors' Centre –
Summer School Music Theatre workshops with Pat Wilson 1992
Sally Chance WorkshopsAssistant in classes with intellectually and physically
disabled people; Adelaide
Private studio: Drama, Voice and Executive Personal
Development Tuition- UK and Australia, (1975 to present)
Post graduate workshops:
Post-graduate Laban Methodology Workshops
Post-graduate Accent Development Workshops
Post-graduate Individual Audition Preparation, Industry standard, Theatre/Music
Theatre
Post-graduate Industry Preparation Workshops
Post-graduate Workshops on how to publicise and promote small-scale theatre and
cabaret touring productions
Graduate entry level Audition Preparation, Theatre/Music Theatre
Regional and Community Development Performance Workshops
Balaklava Eisteddfod
Adjudicator, Speech and drama (2015); Music theatre performance (2017)
Griffith Regional Theatre
Three-year government-funded project to interest the community in the arts.
Year 1: development of a piece of children's theatre
Year 2: community festival project
Year 3: fully-staged Musical Theatre project
Broken Hill
Director in residence
Funded by NSW government to work with young people to develop and perform two
new works. This project was to assist young performers in the Broken Hill area who did
not have exposure to professional theatre workers.
Mildura
Shakespeare workshops in conjuction with a performance of Macbeth.
These workshops were designed to give hands-on experience to students studying
Macbeth for HSC. The workshops were run in Mildura High School, Mildura Catholic
High School and Merbein High School. Weekend music theatre workshops with Pat
Wilson for Mildura amateur theatre performers.
Further Professional Development
Attended the Centre for the Performing Arts in Adelaide in 1991 to redevelop and learn
new skills. Having worked in the performing arts as a practitioner for over 20 years, my
methods and approach to my work as an actor and a teacher had become outdated.
Areas researched included: Laban acting techniques
Grotowsky acting exercises and techniques
Stanislavsky acting techniques
Linklater voice techniques
Movement for actors
Research and performance of theatre from Greek and
Roman through to the present-day
Directing and budgeting a performance
Workshops with:
1980 to present
Vitalstatistix Theatre Company, Adelaide New works programme
Kristen Linklater (USA) 2-day workshop, Actors' Centre Australia.
Sydney
Isobel Kirk Linklater voice development workshops,
Adelaide & Sydney
Deborah Paull Private & group voice maintenance
Classes
Bob Griffiths(UK)Inner Critic Teachers' Workshop. Actors'
Centre Australia, Sydney.
How to deal with the student from hell
Teachers' Workshop. Actors' Centre
Australia, Sydney.
Valeria Campo (Italy)3-week Commedia dell'Arte workshop,
Followed by performance of a Futurist
Commedia Cabaret, All Night Café, at
NIDA Theatre.
Patrick Tucker (UK)Shakespeare text teachers' workshop
(using Cue-script techniques)
Terrell Robinson (New York) Where sound stops and movement begins
Complementary study
College of Natural Therapies, Sydney Diploma in Sports Injuries Therapies
(incomplete)
Awards
New York Fringe 2011The Day the Sky Turned Black – Award for Excellence.
One-woman show
Sydney Fringe 2011The Day the Sky Turned Black – Award for Excellence;
People's Choice Award